Commercial Health Plans: Market Landscape and Strategic Imperatives (Update)
Highlights of the report:
Download a PDF of these Highlights
Despite continuing uncertainty surrounding ACA repeal and replace, commercial insurers are implementing strategies to drive sustainable, long-term growth and scale. HIRC's report, Commercial Health Plans: Market Landscape and Strategic Imperatives, examines the current market landscape, health plan executives' strategic imperatives, and views on market trends that could impact the segment. The report addresses the following questions:
What is the current landscape of the commercial insurer market and which plans account for the majority of market share?
What do plans identify as the most notable market trends impacting their business in 2017?
What are commercial health plan executives' most urgent strategic imperatives and operational objectives?
Which therapeutic areas are targeted most for management? How are commercial health plans investing to manage cost and utilization of medications?
Key Finding: High-deductible health plan enrollment appears to have slowed to 28% of covered workers in 2017, according to kff.org.
Growth in High-Deductible Health Plans is Leveling Off. Commercial payers have addressed higher costs primarily in two ways: shifting more cost to employees, and tightening formulary access. While premiums are moderating (3%), workers continue to pay an ever greater share of their medical bills. Employers are dropping PPO plans in favor of narrow networks HMO plans.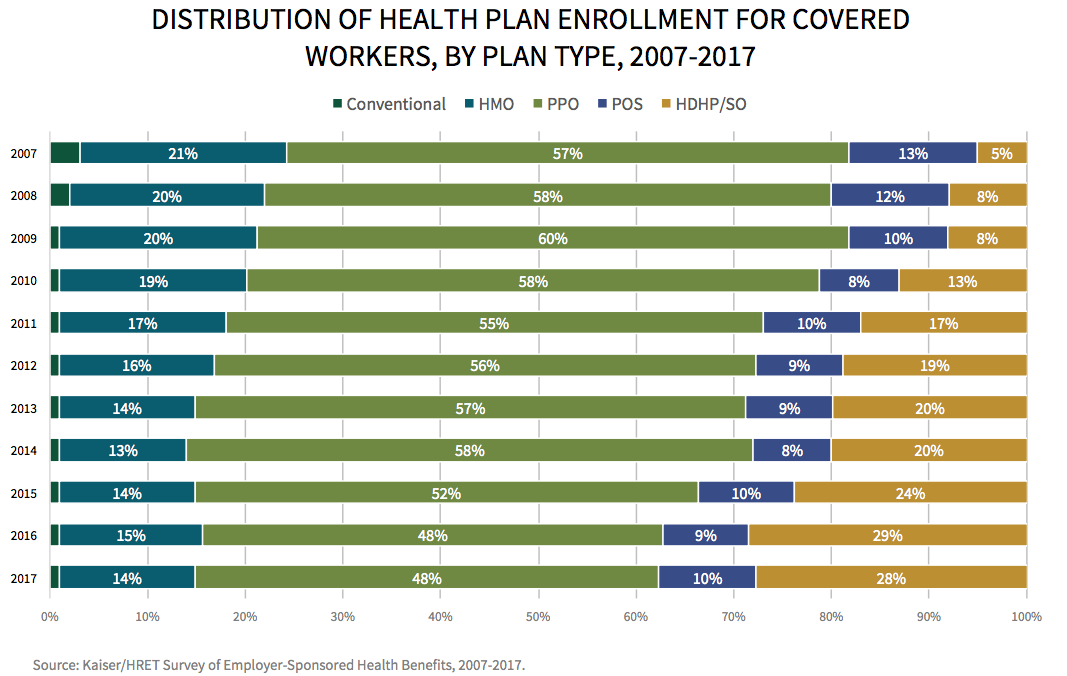 Average Annual Deductible Year-Over-Year. Unlike care received at an in-network hospital or physician's office, a patient's cost sharing for medicines, including payments for care received prior to meeting a high-deductible or seniors in the Medicare donut hole, is typically based on the list price of a medicine, not the net price after rebates and discounts, placing a heavy burden on employees.
In previous years, employers reported increasing cost sharing in anticipation of the Cadillac tax taking effect in 2018. With the Cadillac tax delayed until at least 2020, the pressure for employers with more expensive plans to reduce their cost seems to have abated. This could change abruptly, if the tax is not further delayed in the near future.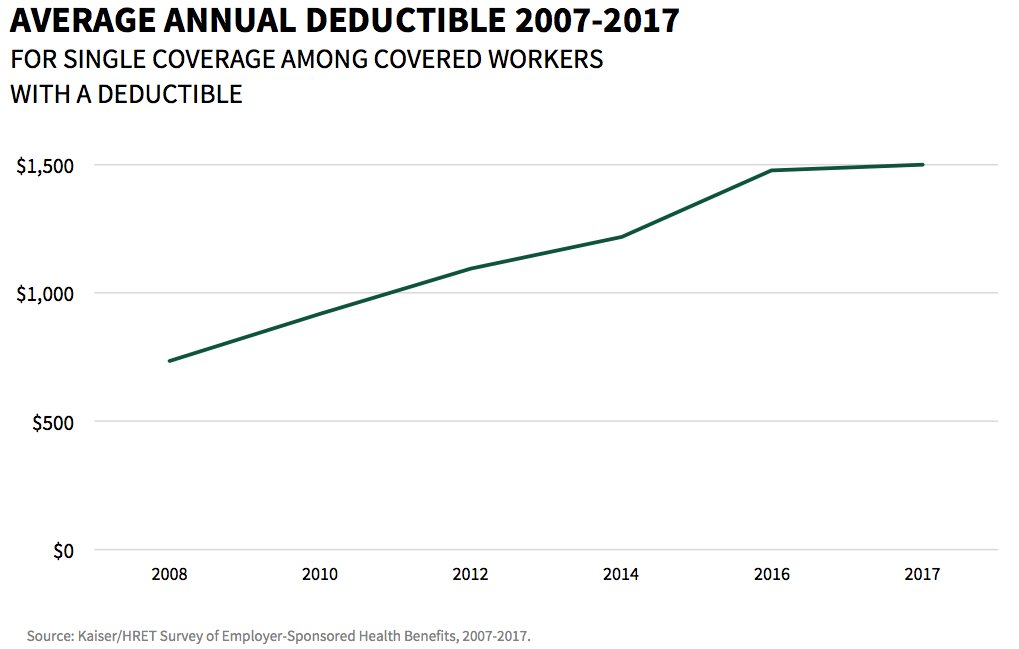 The full report also features the following to support commercial health insurer account planning:
Detailed profiles for select industry-leading health plans: United Healthcare, Anthem Inc., Aetna, Health Care Service Corporation (HCSC), Cigna, Kaiser Permanente, and Humana Inc.
Manufacturer ratings of top plans' ability to limit access and willingness to partner with pharmaceutical firms.
Research Methodology and Report Availability. In December 2016 and January 2017, HIRC surveyed 66 commercial health plan pharmacy and medical directors from national, regional, and BCBS plans. Online surveys and follow-up telephone interviews were used to gather information. The complete report, Commercial Health Plans: Market Landscape and Strategic Imperatives, is available now to HIRC's Managed Markets subscribers at www.hirc.com.
Download a PDF of these Highlights
Download Full Report (Subscribers only) >